As health conditions progress, either for yourself or a loved one, you may find yourself looking for care options to maintain independence and safety. Residential and nursing homes provide secure solutions for many people. However, the upheaval and lack of independence often puts people off going down this route. This is where professional live in homecare steps in. It is a cost-effective, flexible and popular choice that allows you to maintain those essential home comforts safely.
What is live in care?
Individuals dealing with dementia or elderly care requirements often find that full-time care is required for their day-to-day living. Many start with domiciliary care which allows them to live independently in their own homes while receiving medical support. It normally consists of several visits a day where the carer will administer medication, offer support with personal care, or provide companionship.
With progressive conditions, this type of support may become non-sufficient to meet the needs of the individual. Live in homecare provides a practical alternative, with fully trained and professional carers living in your home. They are on hand 24 hours a day, offering reassurance to family members and continuous support for you. The type of assistance they provide can be tailored to suit your needs specifically, whether this is bathing, everyday tasks or administering medicine.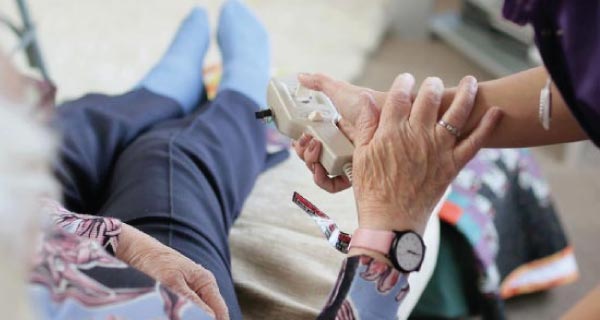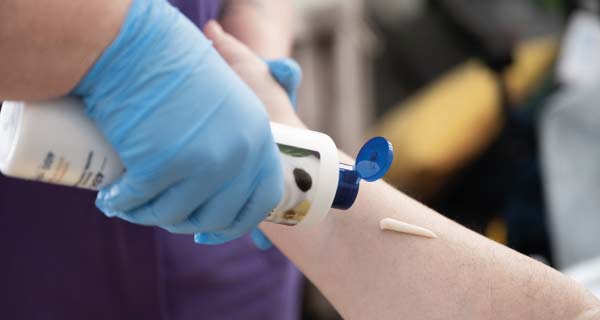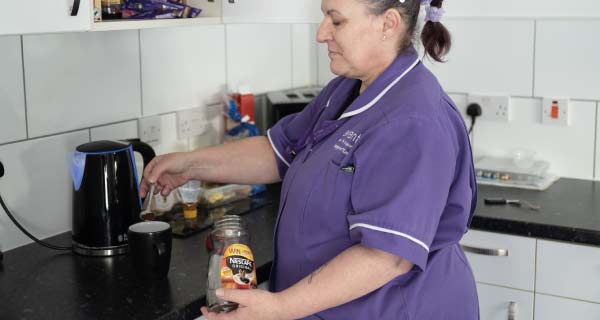 Who is live in care suitable for?
When care needs to increase, live in homecare provides a cost-effective alternative to residential homes. These institutions are a safe and secure housing solution but the upheaval of moving and readjusting to a new environment can be too daunting for some. It is also a way to keep couples or loved ones together while administering specific support to suit both individuals' needs. Whether you are managing progressive dementia or recovering from surgery, experienced carers allow you to live as independently as possible while ensuring you remain safe, secure and comfortable at all times.
What support can live in carers supply?
The care given by professional carers will be tailored to suit your needs. It can be as expansive or specific as required. The role of in-home care is to prioritise your wellbeing, with companionship and improvements to your quality of life.
Some duties provided by live-in carers include:
Daily bathing, showering and personal care tasks
Support getting dressed
General housekeeping tasks
Administering medication
Management of continence
Mobility support in and around the home
Homecare tasks, including shopping and errands
Management of finances and household bills
Cleaning and laundry
Meal preparation
Answering the door/phone
Managing appointments
Pet care
Being present in your home also allows your professional carer to provide support at any time of the day. Research shows that live in homecare reduces the risk of becoming housebound by 64%, allowing you to maintain a better quality of life for longer.
At Avante Care & Support, we provide support and care for over 1000 individuals through registered homecare and well-being support services. With dedicated and professional carers available, our goal is to help you achieve a vibrant and fulfilling life. For more information, contact us today.