Find out More
"*" indicates required fields
 Call us Now
01795 597545
"*" indicates required fields
Call Kent Home Care
01795 597454
Our home care and support service provides care to privately funded, Local Authority and NHS continuing health care service users.
We deliver high-quality care and support in the home, to clients with a range of needs, including long-term complex care. We work in partnership with healthcare professionals to promote holistic, personalised care and support.
Our care services can also include:
Help with shopping – general housekeeping and running errands
Support around the home – including general household chores such as cleaning, washing clothes and ironing
Reassurance for your family – having somebody pop by daily to visit you can give your family the reassurance they need, knowing that you are safe
Companionship – including accompaniment to appointments and outings
Support with interests and activities.
Night care service – access to trained professionals throughout the night to support even the most complex of needs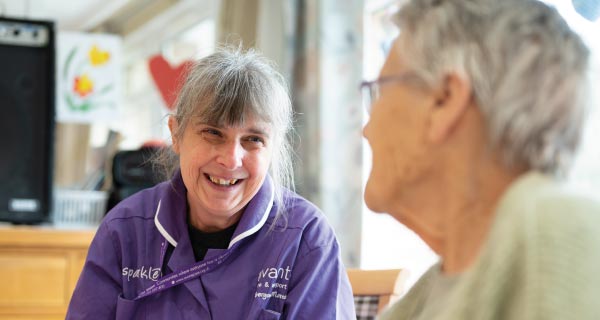 "I now have a better balance as a daughter to Mum and not just a carer. The care and support provided means Mum can go out for the day, or have other company at home allowing me some extra time to spend with my family."

Wellbeing Support
Wellbeing, both physical and mental, is a key focus for our carers, working with the individual to develop their interests and hobbies, in turn, will improve their wellbeing.
Our Wellbeing Support is there to make it easier for service users to have choice and control in their journey of care.
There is evidence to support that where people have choice and control in managing their health and avoid leaving their communities to have care and treatment, they have happier lives and live longer.
At Avante we firmly believe in providing communities where everyone has a vibrant and fulfilling life.
"Mum's carer is important to us and it isn't just that she does her job exceedingly well, it's the additional small things that make such a difference and are so appreciated."