Find out More
"*" indicates required fields
 Call us Now
0800 206 1442
"*" indicates required fields
 Call us Now
0800 206 1442
Intergenerational care at Bridge Haven has a positive impact
Bridge Haven has maintained its strong community links over the years with their local scout group, their presence has become extremely popular with residents as many were either Scouts, Scout leaders or Guides themselves. The visits have helped improve communication with some residents and increased activity levels with others.
Bridge Haven even played host to the scout group camping out with residents and care staff within the grounds of the home over a weekend.
The camp was set up on Friday evening ready for the opening ceremony on Saturday morning where the Nailbourne scout flag was raised to open proceedings. The day was full of activities for all ages and abilities to take part in, including archery, flag making and woodwork. A full day concluded with a BBQ dinner, marshmallows around the campfire and music.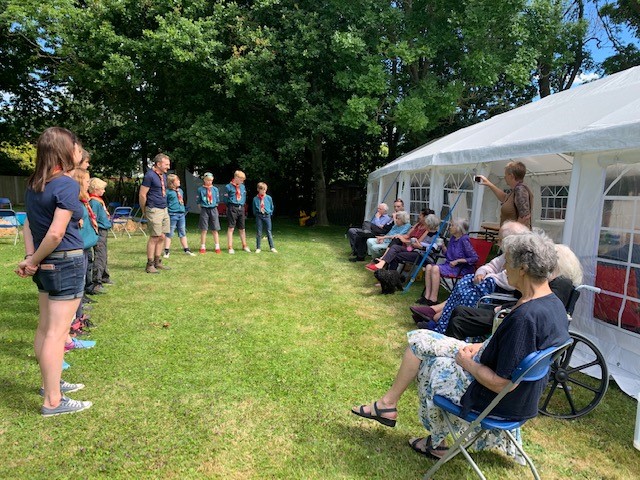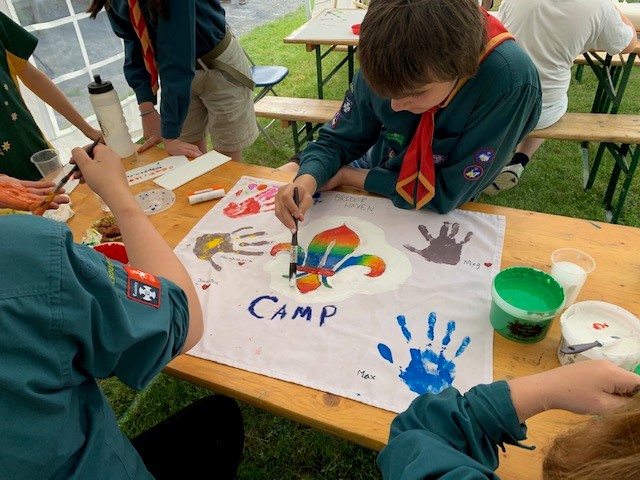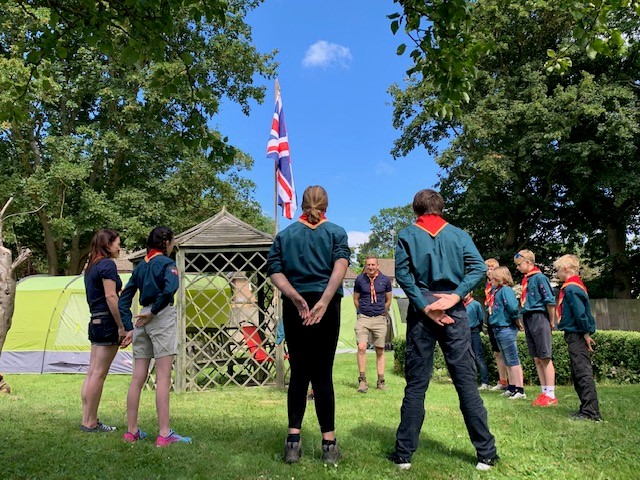 "The scout camp exceeded all of our expectations, we couldn't be happier with how the weekend went and how engaged the residents were. All ages were involved in the day and everyone rolled their sleeves up and got stuck in! The scouts certainly made a positive impact on many of the residents especially with those who have been less inclined to participate in previous activities or engage with others. During the scout camp these residents engaged more with other residents and were up and motivated on the Sunday morning to go back outside and have breakfast with the scouts. We know that intergenerational care has a positive impact on people living with dementia and this is a perfect example of that."
We believe a scout camp has never been hosted with people living with dementia outside in the grounds of a care home setting by any other care provider and we are delighted we were the first do so."
Kim Drury, Home Manager
Bridge Haven showcases intergenerational care
Bridge Haven care home welcomed some little visitors from a local playschool, the Magpies, a village run playschool based in Boughton, Kent.
The visit began with the children meeting residents in the large communal area of the home which allowed plenty of space for the children and residents to interact and feel at ease. The children were soon talking to residents about their families, interests and pets. Before the visit one resident who had been observed during the morning as being quieter than usual, appeared uplifted throughout the playschool visit and engaging positively with the children and enjoying their company.
The visit continued successfully throughout the morning with positive interaction from both generations, not forgetting the pet bearded dragon that was introduced to the children!
Home Manager Kim Drury and Magpies' pre-school Manager Donna Kelly, who both have an interest in integrating younger people with older people organised the event.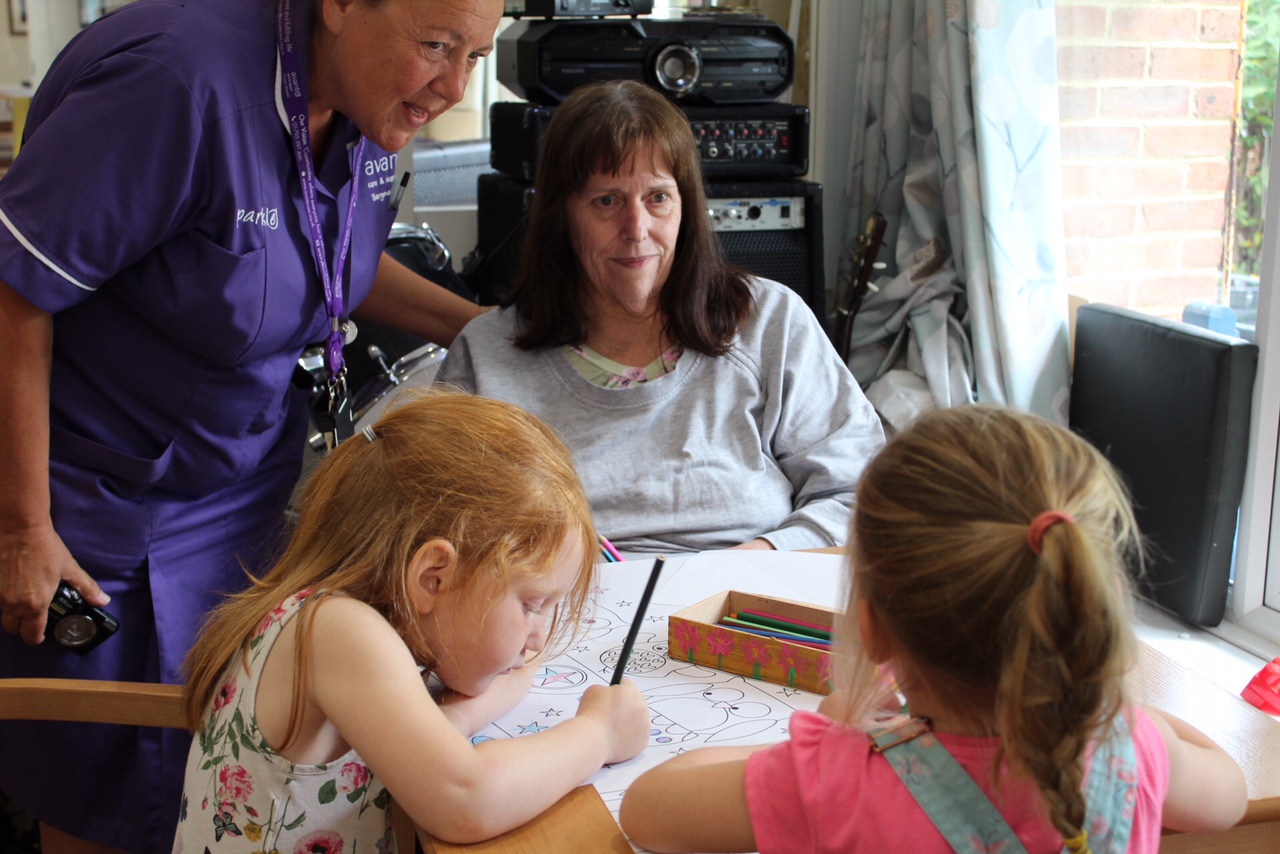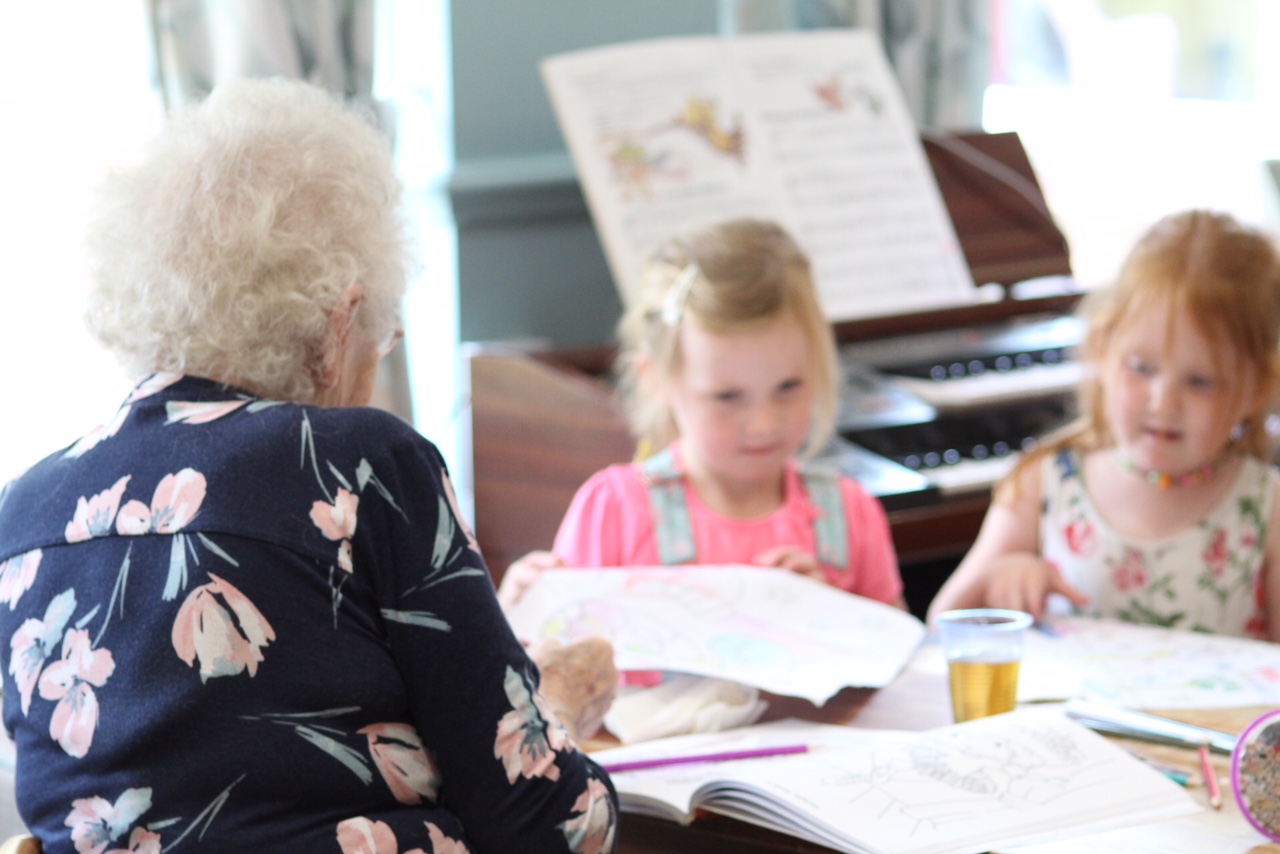 "There have been some fabulous articles in the media recently that are showcasing intergenerational care and proving children are helping older people thrive. We have great community links with our local primary school who often visit residents at Bridge Haven throughout the year, but as yet we haven't had a link with pre-schoolers. When it was proposed that we invite the children into the home both Donna and I were really excited to make this happen!"
Kim Drury, Home Manager
Riverdale teams up with Lingotot
Riverdale Court teamed up with teamed up with Lingotot, a group that teaches language classes to those of varying ages.
Sarah Canavan, owner of Lingotot Bexley, is passionate about the benefits of language learning for all ages and has been excited to launch Lingotot Generations at Riverdale Court care home. There has been a great deal of research looking into the benefits of language learning for both younger and older minds, including vast evidence which suggests that learning a new skill such as a new language, can help delay the onset of dementia in older learners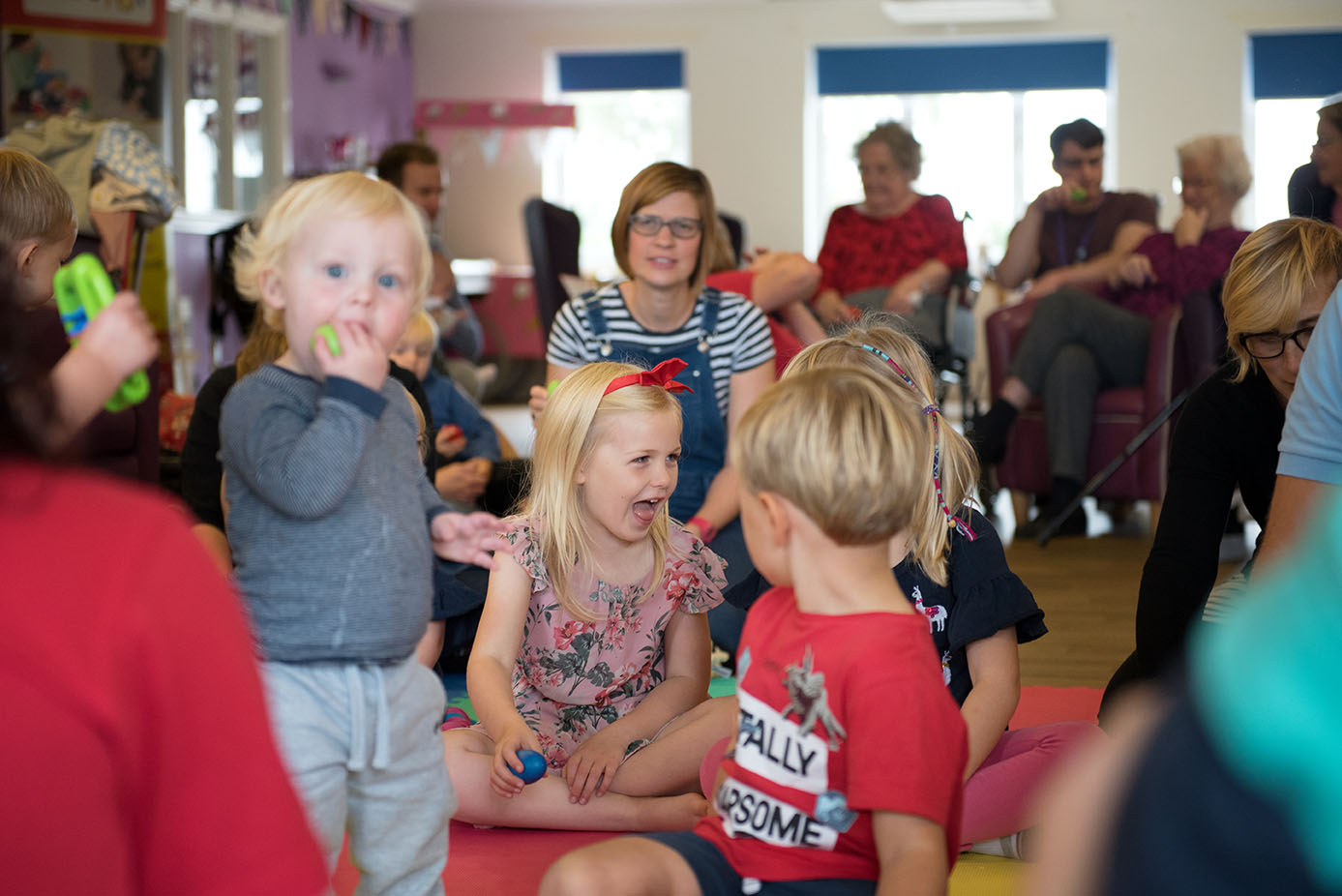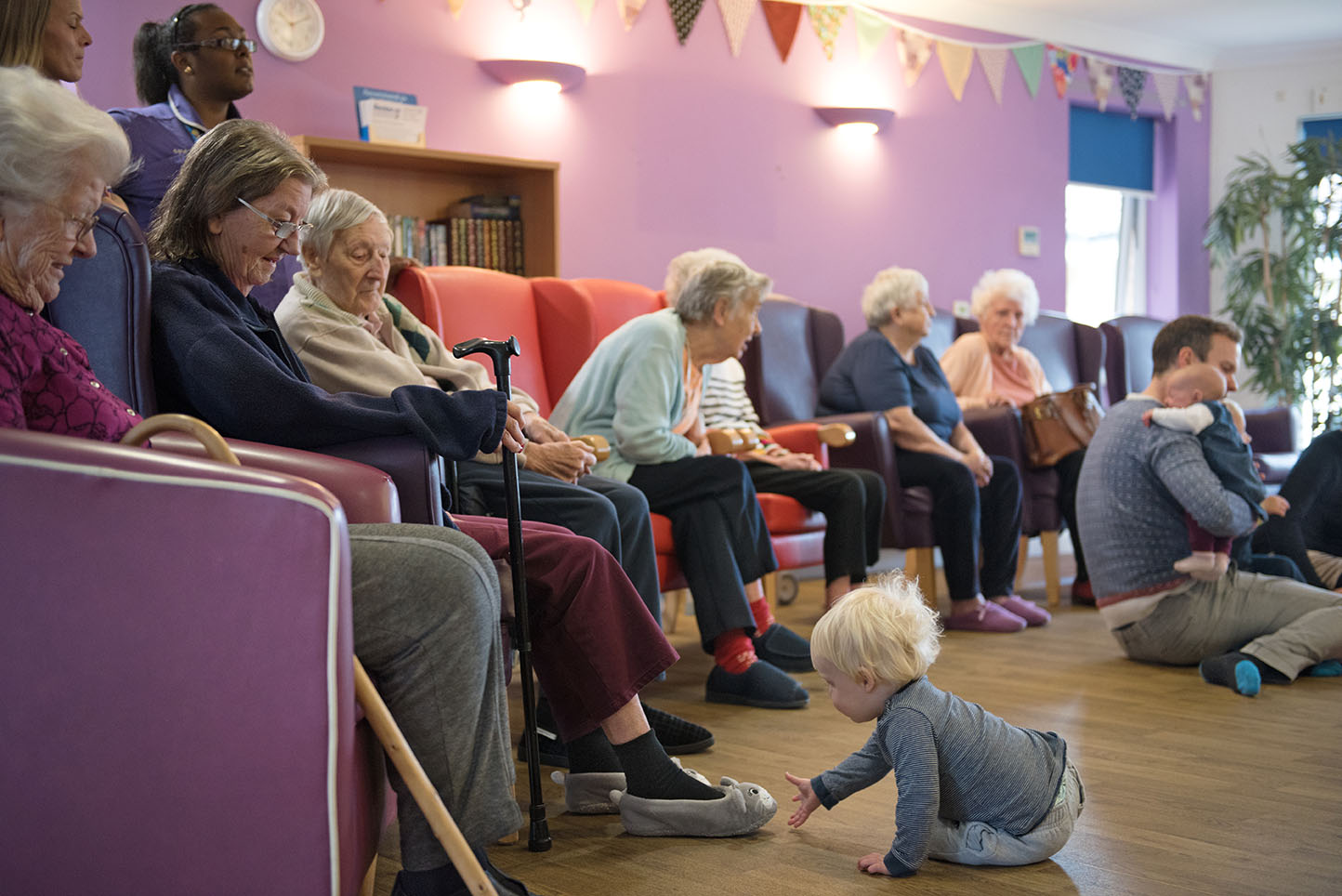 "Working with older people in my community is something I have wanted to do for a long time now. It's not just about the benefits that language learning can have on the brain, but also the social aspect – helping to combat loneliness and improve a person's emotional wellbeing."
Sarah Canavan, owner of Lingotot