Find out More
"*" indicates required fields
 Call us Now
0800 206 1442
"*" indicates required fields
 Call us Now
0800 206 1442
Below are just a few examples of how innovation is part of Avante life…
Cutting edge technology helps residents at Amherst Court
Amherst Court in Chatham, Kent, installed the Tovertafel 'Magic Table' following an overwhelming reaction from residents.
The Tovertafel is an award-winning innovation from the Netherlands, which is renowned for its cutting-edge approach to dementia care. The technology contains a series of games for people living with mid to late stage dementia and adults with severe learning disabilities. It has been designed to encourage instinctive participation, inviting engagement and stimulating a level of physical and social activity rarely seen in people living with dementia in the later stages of their journey.
The visual, invigorating Tovertafel games can be played independently or in groups and have been researched and designed to stimulate people living with dementia. Play can help with health and quality of life and the Tovertafel can create amazing moments of happiness for people living with dementia.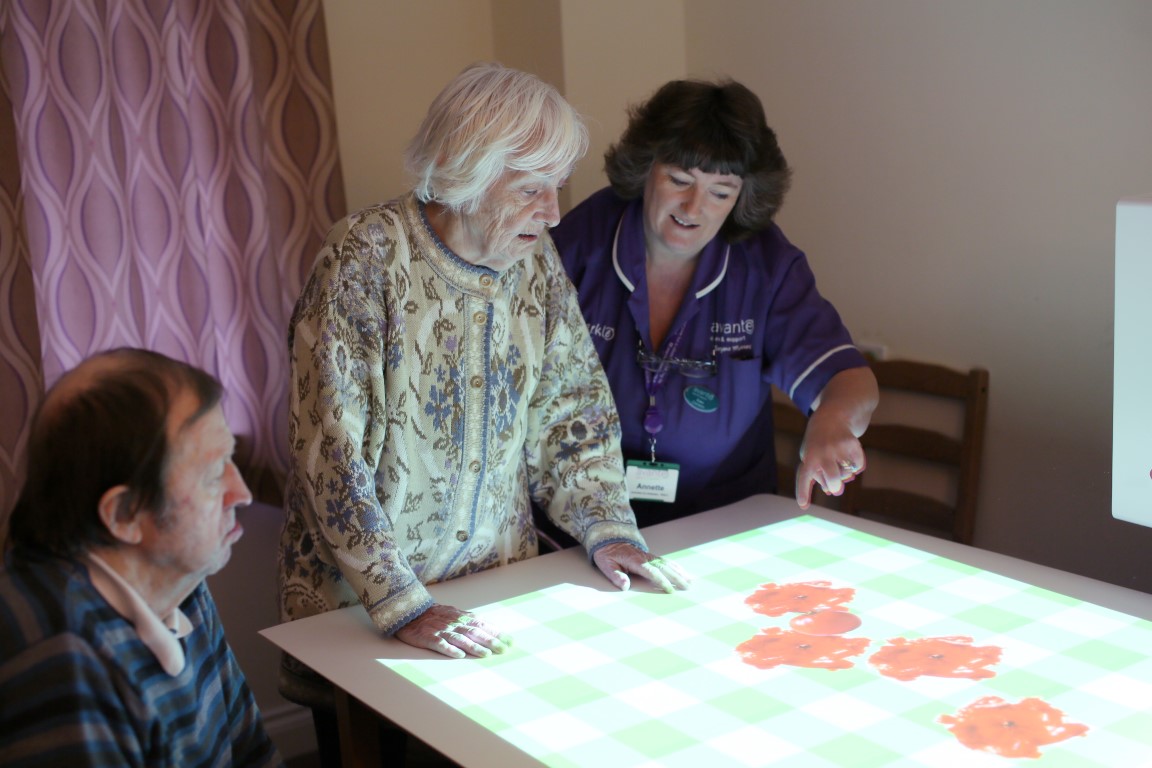 "We are thrilled by the reaction to the Tovertafel at Amherst Court and are so pleased to be installing our second Tovertafel in Kent. We are always striving to encourage the next generation of young people to get involved in dementia care, so it is brilliant to see the local school children visiting the home and playing with the residents."
Mehdi Bedioui, the CEO of
Shift 8 Limited
Reminiscing at Riverdale Court with the Rempod
Riverdale Court residents and staff were delighted to welcome James Brokenshire, Conservative MP for Old Bexley & Sidcup, to officially open their recently purchased virtual rail carriage.
The Railway Rempod is a reminiscent or reminiscence scene that creates the feel of an authentic train carriage with replica furniture, decoration and accessories that takes people with dementia back in time and on a journey through their local landscape. The Rempod has transformed an entire room to create a familiar and stimulating environment for residents which can relieve boredom and depression whilst improving mental wellbeing and help with memory loss.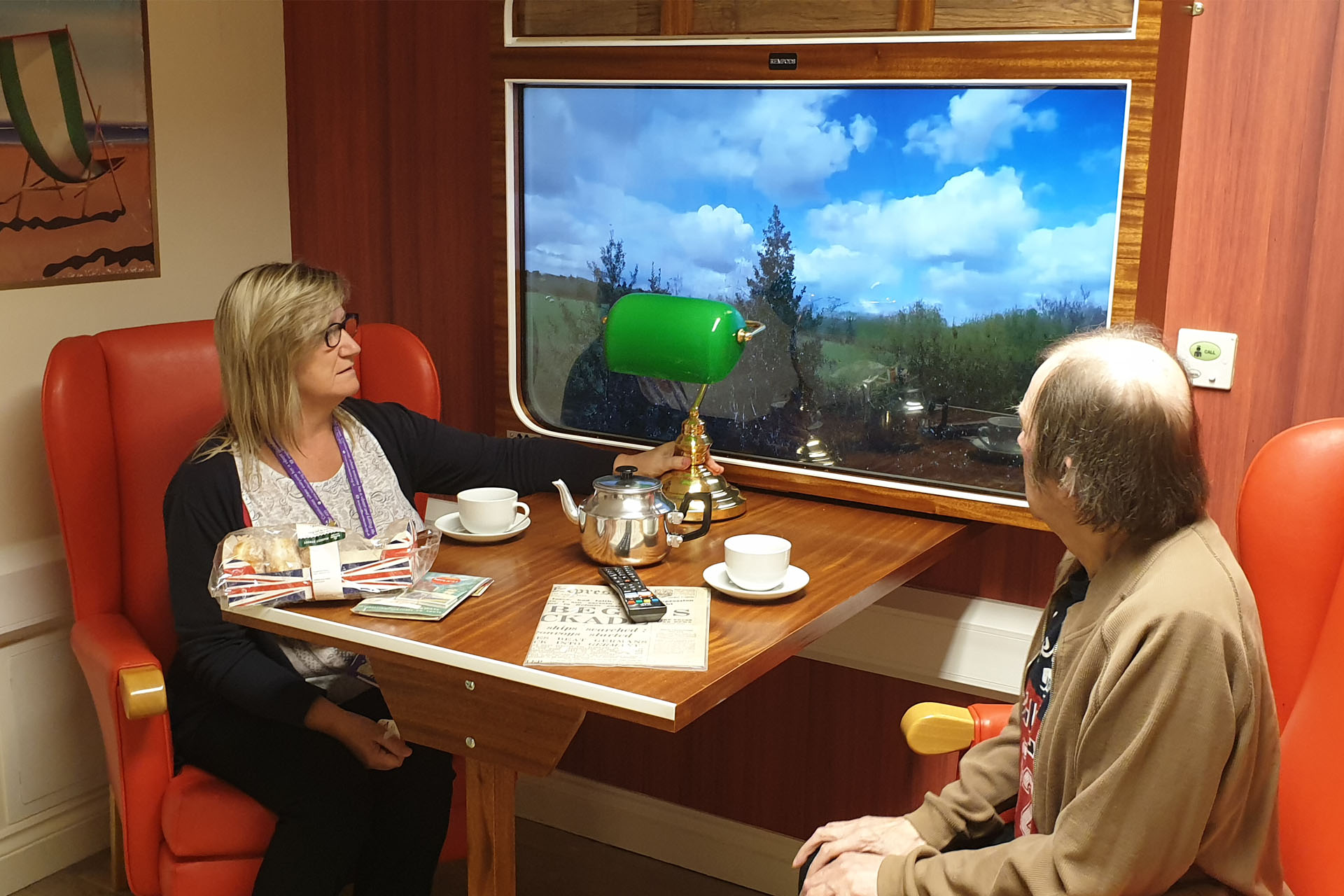 "I was delighted to open this new Rail Carriage Rempod at Riverdale Court Care Home which adds to the already warm, welcoming and caring environment at the home. The installation will make a great addition to Riverdale Court and will play an important role in creating a stimulating and enriching environment for residents."
James Brokenshire, MP

Keeping in touch with your loved ones
Initially during the pandemic, keeping in touch with family and friends has been very difficult for our residents, however we quickly adapted and introduced technology to help people reconnect and stay in touch.
With communal tablets available in all home and staff who were able to explain and teach our residents, people could easily have video calls to loved ones. It has been inspiring to see our residents learn these new skills!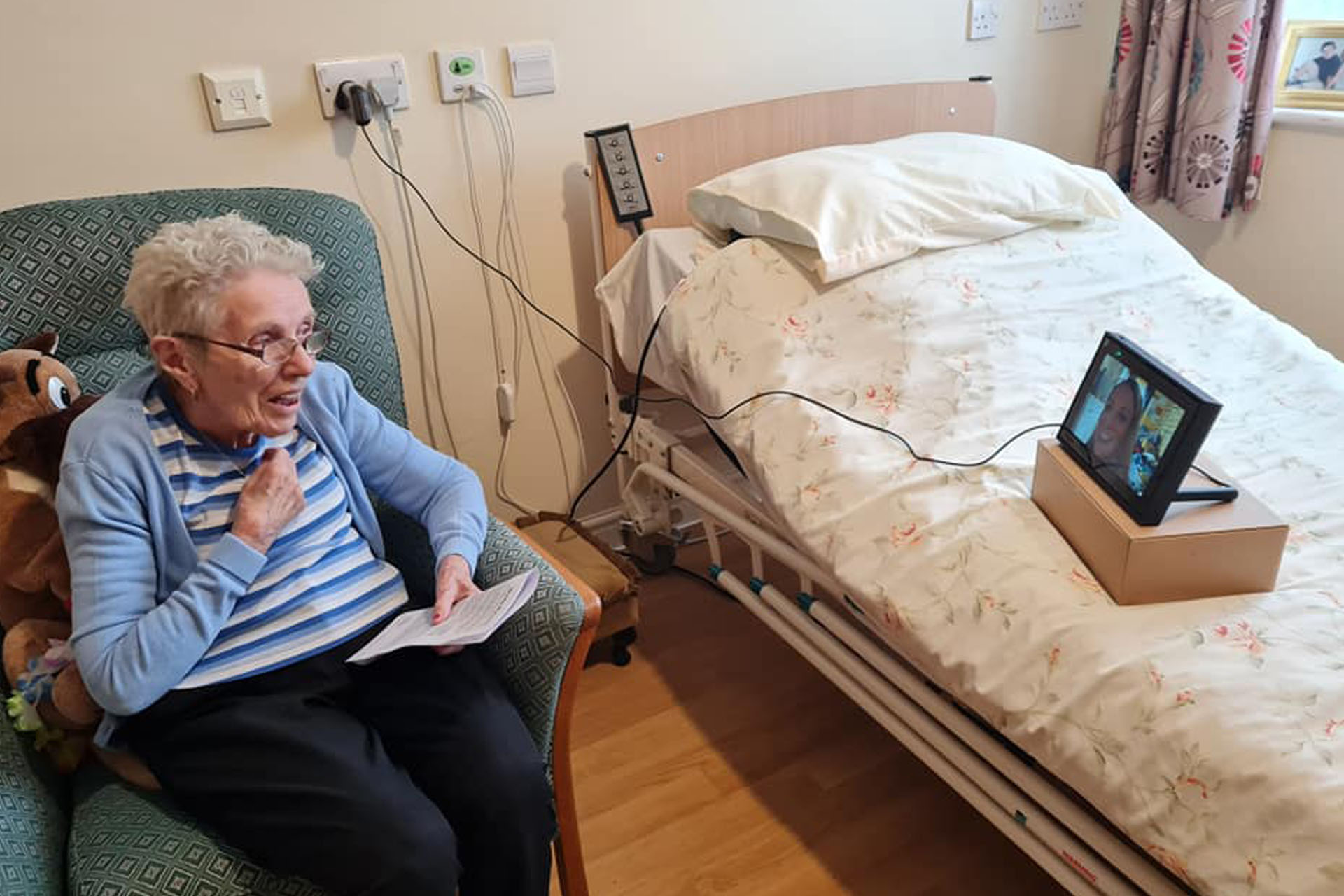 The e-reception book
As part of our digital strategy, we have recently purchased e-reception books which have been rolled out to all of our care homes and services. The e-reception book is installed through an iPad in our care home reception area and head office and allows all visitors to check in and out safely with minimal contact. It also safeguards personal information by keeping the data secure and private, in line with GDPR.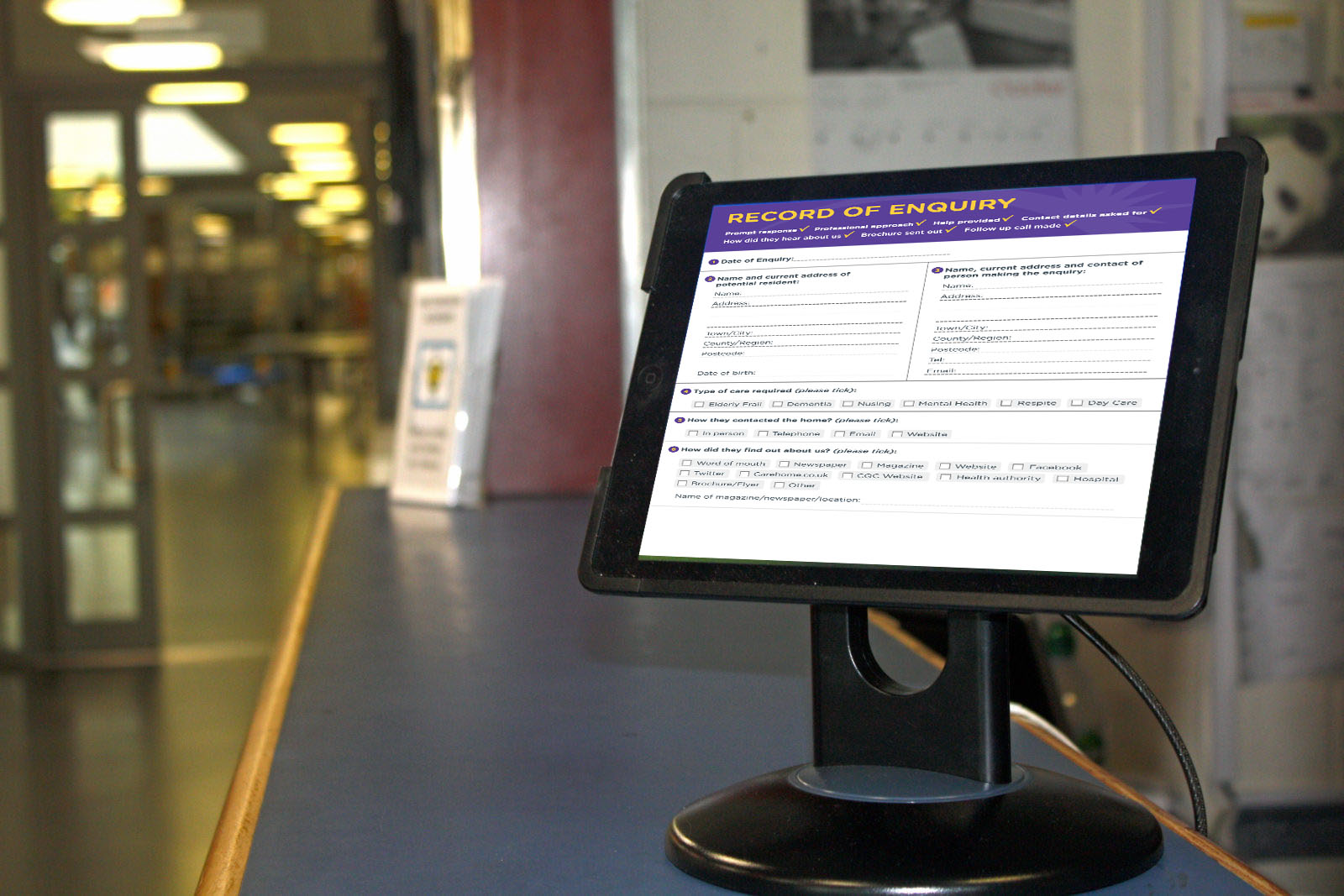 Virtual tours at all of our homes
Looking for the ideal home for your loved ones has been extremely difficult throughout the pandemic but we now have ensured you can "virtually" visit all of our homes from the comfort of your own home. The 360 virtual tours take you through rooms, communal areas and gardens including the new visitor cabins. If you would like to be guided through this with our Family Liaison Manager, Michael Chalk please contact him on:
Landline: 01795 597 400
Mobile: 07923 152 162
Email: MChalk@avantecare.org.uk