Find out More
"*" indicates required fields
 Call us Now
0800 206 1442
"*" indicates required fields
 Call us Now
0800 206 1442
Weybourne provides 24-hour Residential Care and support for people living with dementia, and the team of qualified and attentive staff focus on the individual needs of the residents. At the heart of the home is our philosophy of care, the Eden Alternative (Awarded Bronze), where staff encourage social interaction, engagement and work towards the eradication of loneliness and boredom.
The rooms throughout Weybourne are beautifully decorated and provide a warm and welcoming feel. Residents are encouraged to bring small pieces of furniture from their homes, to make them feel more homely. There are communal areas for residents to enjoy socialising together or to sit back and relax. The home lounges face a pretty courtyard garden with raised planters and seating areas for residents to potter and plant. There are regular events in the gardens during the warmer months such as BBQ parties and entertainment for residents to sit back and enjoy or have a dance!
There is a visitor cabin on the grounds of Weybourne, available for families to use to meet their loved ones safely in a warm, friendly and Covid19 compliant environment.
The dining areas have a bistro design and are often used for themed dining experiences as well as daily mealtimes. Weybourne is renowned for its good home-cooked food with the daily menu always reflecting a variety of nutritious dishes to meet dietary and cultural needs.
All laundry is included and managed by the homes domestic team but should residents wish to continue independently with daily tasks such as cleaning and laundry there's always practical support available from staff to do so.
Weybourne provides a respite care service – this can be for just a few hours or for several weeks, but this crucial service offers family carers or caregivers the chance to have a break from caring, go on holiday or simply have some well-earned time off!
Title

Address

Description

Weybourne is located in Abbey wood, in the London Borough of Greenwich.

1 Finchale Road, Abbey Wood, London SE2 9AH
We offer 24 Hour Residential Care including specialist Dementia Care also Respite Care for those who need it. Weybourne has received a CQC rating of Good and has excellent staffing levels so you are guaranteed exceptional person-centred care. We have a full and varied activities programme and encourage all residents to take part as well as being fully involved in the community.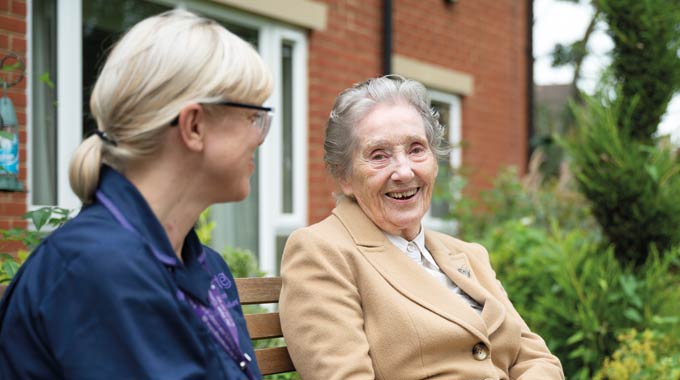 Take a virtual tour of Weybourne, Abbey Wood
Weybourne Accommodation and Facilities