Find out More
"*" indicates required fields
"*" indicates required fields
Dementia Care at Parkview
At Parkview care home we have a wealth of specialised resources to support individuals who are living with dementia. Our qualified, attentive and caring staff focus on the individual needs of the residents, providing person-centred care.
We also encourage community engagement and support with daily activities in the home and with the local community.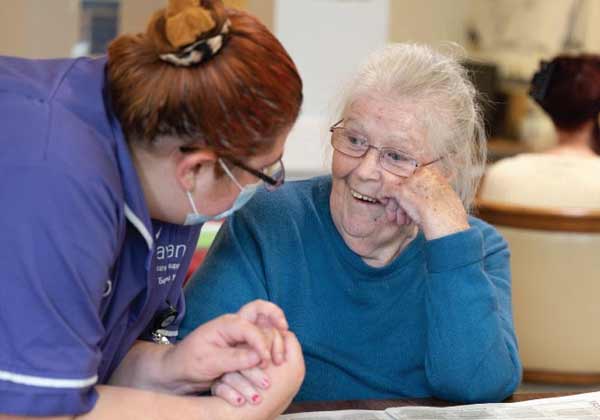 Avante's Philosophy of Care – The Eden Alternative
In order to ensure residents have the best positive experience at Parkview, The Eden Alternative is at the core of everything in the home. The negative sates of loneliness, helplessness and boredom can have a significant effect on residents and the Philosophy enables staff to develop their role to ensure residents are given the companionship, feeling of self-worth and continued interests for them to have a positive lifestyle.
Dementia Environment
Parkview is built on two floors, each with its own sitting rooms and dining areas, and each has a homely comfortable feel, with items of interest such as games, pastimes, recreation and relaxation easily available to residents. There is a jukebox and table tennis facility on the ground floor and the home has two resident Guinea pigs and two cats.
Dining
Staff ensure dining is a pleasurable experience, which ensures each resident receives the maximum nutrition and hydration which is so important for those living with dementia.
Activities
The Activities Co-ordinators at Parkview are dedicated and experienced, providing personal and group activities to all residents on a regular basis and all staff are trained to make every interaction with residents meaningful and personal