On Friday 16th September, Northbourne Court care home was bubbling with excitement, as residents and staff welcomed two very special guests.
Famous actor and actress Brian Murphy and Linda Regan spent the afternoon with residents, talking through their acting careers, how it all started, and the popular TV shows they appeared in. Brian and Linda married in 1995 and they live locally in Kent. They have both starred in several TV sitcoms, including Last of the Summer wine, Hi-de-hi, and more recently, The Catherine Tate show and Benidorm. Brian Murphy is best known as the henpecked husband George Roper in the popular sitcom Man About the House. Linda Regan is known for her role as Yellow coat April in the British holiday camp sitcom Hi-de-Hi!
The afternoon included a Q&A session where residents and staff had the opportunity to speak with Brian and Linda and delve into the celebrity's on and off-screen lives.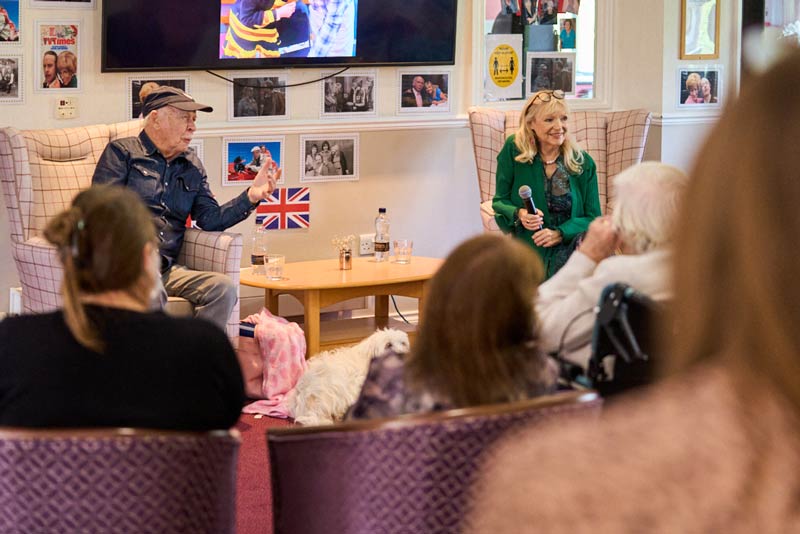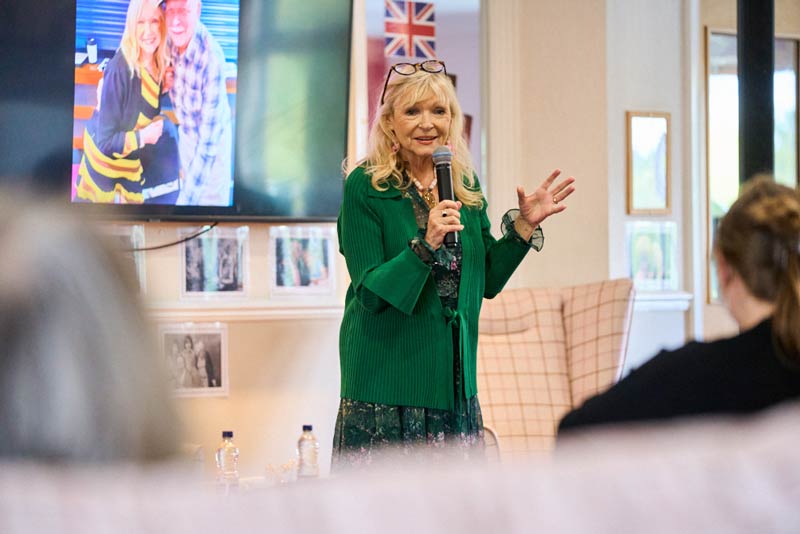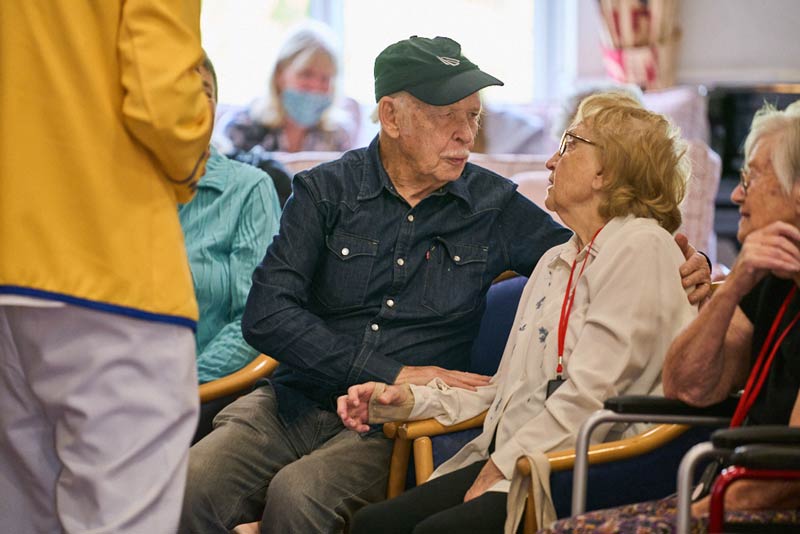 Geoff Webb, the Activity Coordinator at Northbourne Court, arranged the visit, commenting, "I knew Brian and Linda would go down well, mainly because we often have the old sitcoms that both Brian and Linda have starred in playing in the lounges of an evening!"
"Before the visit, we spent hours researching all of the TV shows that both Linda and Brian have featured and looked back at pictures over the years. It's clear to say between them they have starred in a lot of shows!"
Linda is now a best-selling crime writer and brought a number of her books to purchase on the day.
Residents and staff also had the chance to have pictures with the famous pair, it was a great afternoon, and we were so grateful for their visit!