Find out More
"*" indicates required fields
"*" indicates required fields
Resident and Family Visiting Guidance
Contact with relatives and friends is fundamental to care home residents' health and wellbeing and visiting should be encouraged. Visitors should make arrangements with the home in advance of their visit (if at all possible). However, you should not visit the care home if you are feeling unwell even if you have tested negative for Covid-19. In the event of an outbreak, each resident should be able to have one visitor at a time inside the care home. This visitor does not need to be the same person throughout the outbreak. They do not need to be a family member and could be a volunteer or befriender.
Visiting Professionals
Health, social care and other professionals may need to visit residents within care homes to provide services. Visiting professionals should follow the same advice as in the section above on visiting precautions. PPE usage is recommended in line with guidance above. NHS staff and Care Quality Commission (CQC) inspectors also have access to symptomatic testing and should follow the same guidance as staff about staying away from work if they test positive.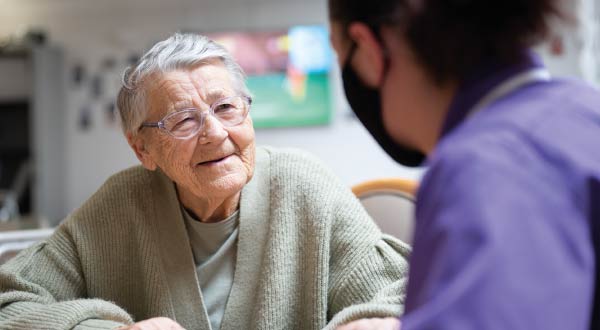 Existing Care Home Residents & Families
From November 25th 2021 it was a requirement that residents receive 2 doses of the COVID-19 vaccine, plus their booster where applicable. Family, friends and other named contacts are not required to provide proof of vaccination, although to keep our residents and staff safe we would encourage all relatives and friends to be fully vaccinated and have their boosters. Visitors should also get their flu jab when it is offered to them.
Visitors who are not legally required to self-isolate are advised against visiting our care homes if they have been identified as a close contact of someone with COVID-19, unless absolutely necessary, even if they have been fully vaccinated. Where visits do occur, visitors should have received a negative PCR test prior to their visit, and a negative lateral flow test result earlier in the day of their visit.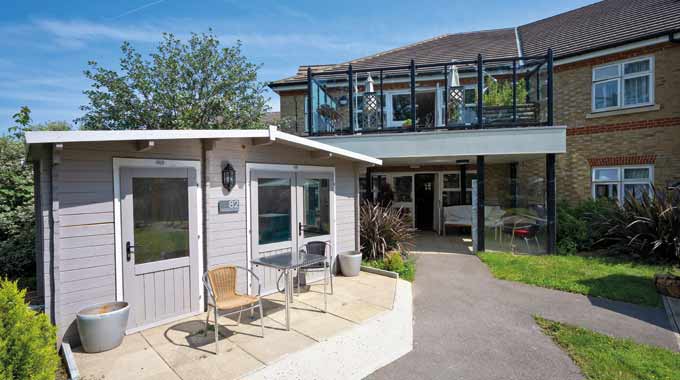 Our Visitor Cabins
In December 2020 we proudly launched new visitor cabins across all 10 of our care homes across Kent, Bexley and Greenwich, to support residents to meet safely with family members despite the coronavirus outbreak. Fitted out with comfortable chairs and decorated with pictures, the cabins support families to visit loved ones in a safe and welcoming environment.
Cabins are cleaned before each visit and are fully stocked with necessary PPE to use during a visit. The cabins are still a popular meeting place even though visits can now take place inside the care homes and we welcome families to speak with staff at the home to arrange booking a visit, either in one of the cabins or inside the home.
Care Home Visiting Guidance
Visitors should make arrangements with our care homes in advance of the visit
Where possible, we would encourage you to take a Lateral Flow Test (LFT) prior to entering the home. This helps us reduce the risk to our residents and staff as much as possible
A temperature check of all visitors will be conducted before they enter our homes and they will be asked to wear a face mask whilst inside the home
Each resident is allowed 3 named contacts to visit, these contacts can be changed but there is a limit of 3 contacts that are allowed to visit the home per resident
The duration of visits should not be limited if safe visiting practices can be maintained. However, if an outbreak has happened in the last 24 hours we will be in the process of making practical arrangements for the isolation of residents, and working with Public Health England as a mandatory practice. If this is the case you may not be told until your visit and we apologise for this in advance
Visits should take place in a room most practical and comfortable for the resident (for example, residents with dementia may be more comfortable in their own room with familiar belongings)
Outbreak Safety & Visiting Guidance
During an outbreak, we can still allow 1 visitor at a time inside the care home. Avante will do everything possible to ensure that all visits will be conducted in ventilated spaces with substantial screens. We have special visiting cabins that can be used for families to visit their loved ones. After visits all rooms will be left to ventilate with external doors and windows open between uses wherever possible while aiming to maintain a comfortable temperature for residents and visitors.
Subject to a risk assessment by the health protection team (HPT), outbreak controls may be in place for up to 28 days following the last positive case.
Physical contact should be enabled to help health and wellbeing, as long as IPC measures are in place, such as visiting in a ventilated space, using appropriate personal protective equipment (PPE) for the visit, and hand washing before and after holding hands – gloves are not needed for handholding and stringent adherence to hand washing is advised.
Outbreak Handling
If an outbreak is declared as a result of a risk assessment then special measures will be taken.
These will include testing and may also include:
Temporarily stopping or reducing communal activities
Closure of the home, or certain wings/wards for further admissions
Restriction of movement of staff providing direct care to avoid 'seeding' of outbreaks between different settings
Proportionate changes to visiting: some forms of visiting should continue if individual risk assessments are carried out. One visitor at a time per resident should always be able to visit inside the care home
This number can be flexible in the case that the visitor requires accompaniment (for example if they require support, or for a parent accompanying a child). End-of-life visiting should always be supported and testing is not required in any circumstances for an end-of-life visit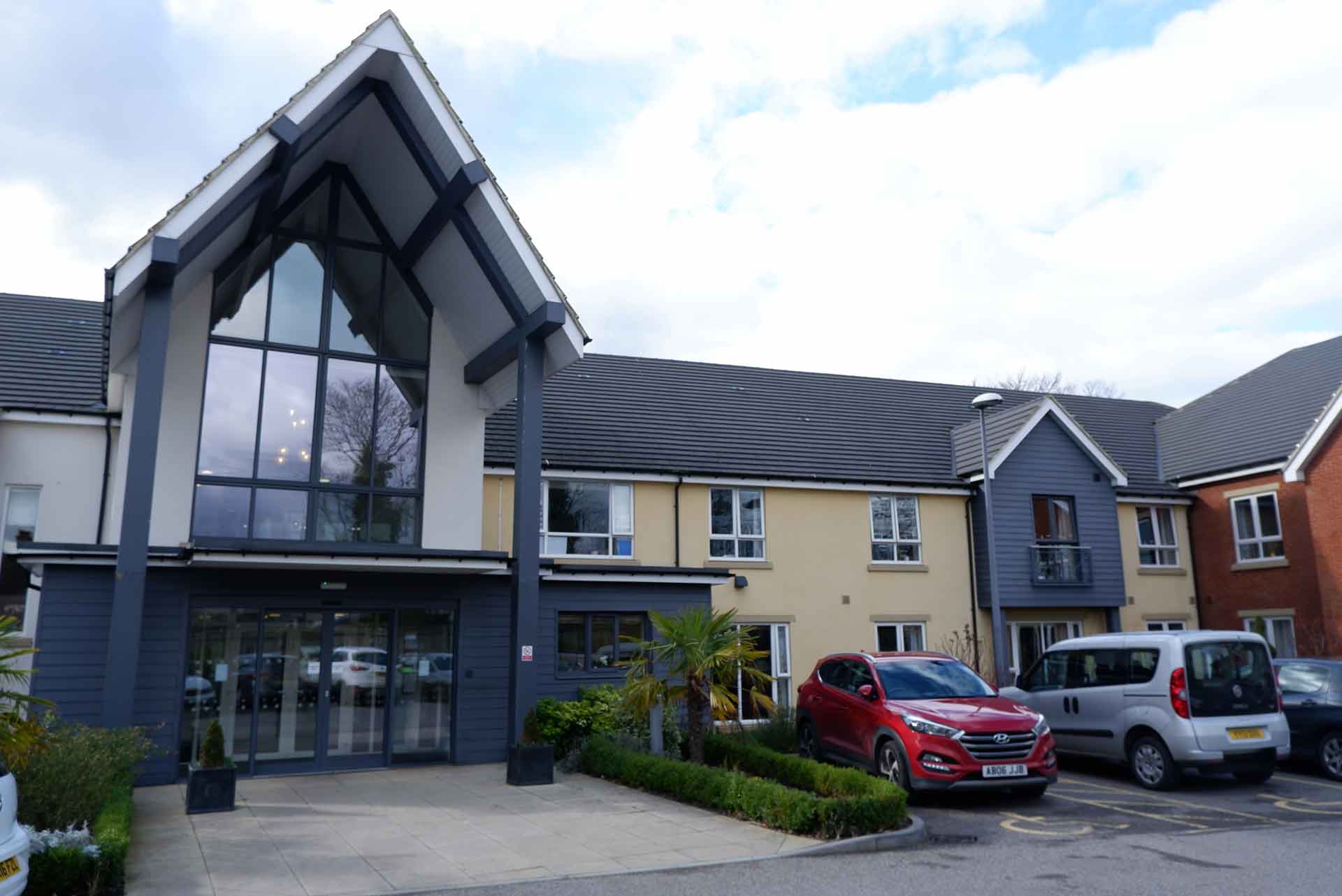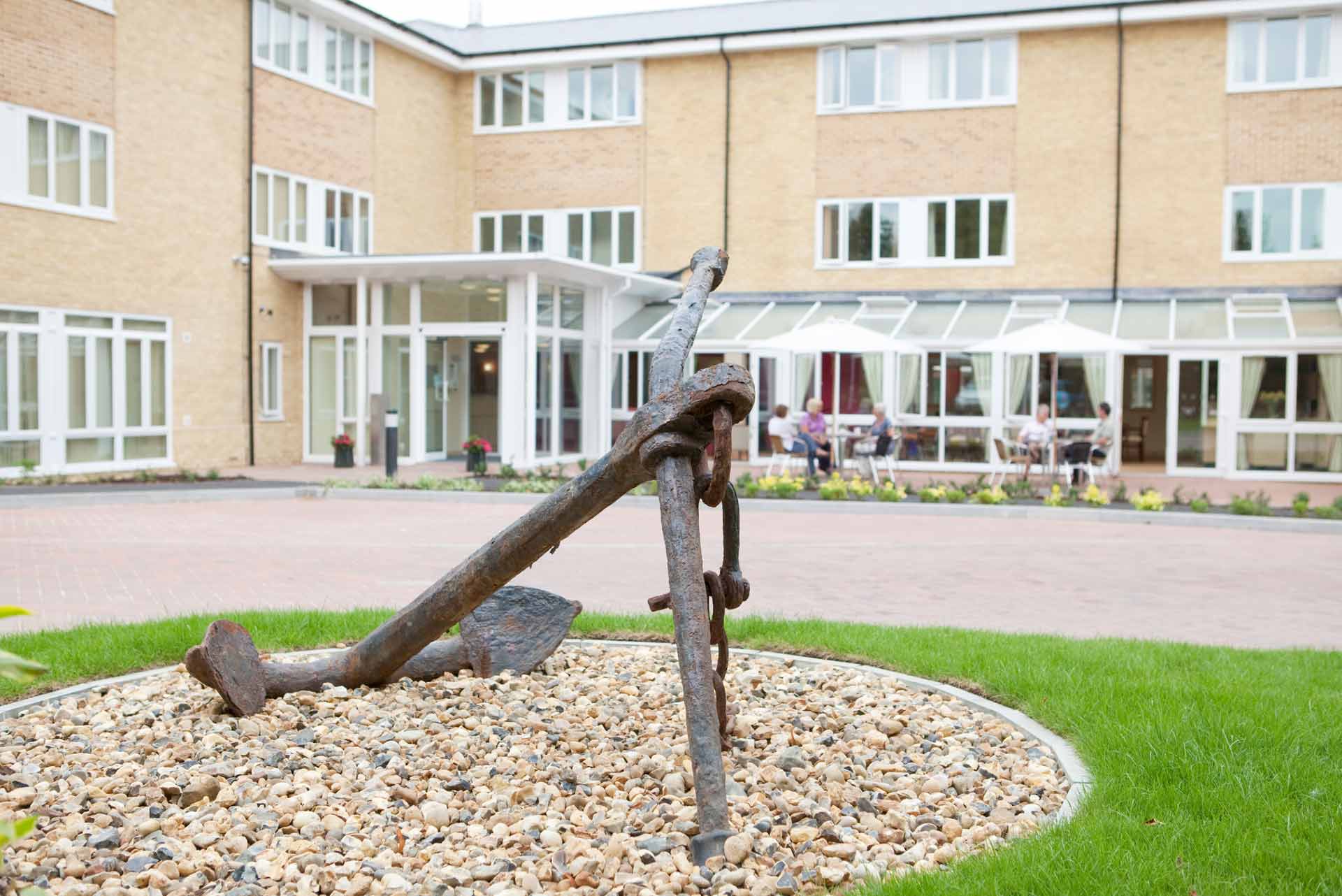 Essential Care Givers Testing Guidance
Every care home resident should be supported to have an essential caregiver who may visit the home to offer companionship or help with care needs. Essential caregivers should be able to visit inside the care home even during periods of self-isolation and outbreak affecting the care home.
Take a weekly PCR test and share the result with the home. Care homes should use their existing PCR stocks to test essential caregivers and these should be registered as 'staff' tests using the care home unique organisation number (UON) and be returned via courier with other staff tests
We support to undertake visits out of the care homes and residents will only need to isolate following an emergency stay in hospital if they test positive for COVID-19, or following a visit that has been deemed high-risk following an individual risk assessment.
Visitors should not enter the care home if they are feeling unwell, even if they have tested negative for COVID-19 and are fully vaccinated. Transmissible viruses such as flu, respiratory syncytial virus (RSV) and norovirus can be just as dangerous to care home residents as COVID-19. If visitors have any symptoms that suggest other transmissible viruses, such as cough, high temperature, diarrhoea or vomiting, they should avoid the care home until at least 5 days after they feel better.