Find out More
"*" indicates required fields
"*" indicates required fields
Covid-19 Information and Support
On 24th August 2022 the government has issued new Covid-19 guidance. There is no compulsory requirement for staff to be vaccinated, although Avante as an organisation still encourages our staff to maintain their vaccination protection. Vaccines are the best way to protect people from COVID-19.
We follow the latest guidance to ensure that anyone visiting our care homes can do so safely and with as little inconvenience as possible. However we still require that all visitors test for covid-19 before visiting and wear PPE whilst in the home. Visitors should not enter the care home if they are feeling unwell even in they have tested negative for Covid-19. In all of our homes we have dedicated special visiting areas and cabins outside the home for families that are visiting residents and their loved ones.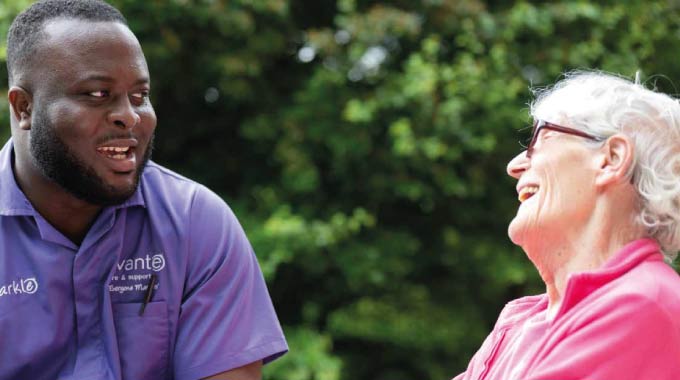 Avante has ensured that all our residents can receive visits from their families and loved ones. We have special visiting areas within the home, and heated outdoor cabins that can be used at all times during visiting hours. All our staff follow the most up-to-date government guidance to ensure the home is safe. We do everything we can to ensure that visits can happen with as little inconvenience as possible.
Care Home Residents who are Contacts of Confirmed Cases
Care home residents who are close contacts of a COVID-19 case are no longer advised to isolate nor undertake additional testing. Instead, it is advised that they:
Minimise contact with the person who has COVID-19
Avoid contact with anyone who is at higher risk of severe COVID-19 infection (see the risk assessment section of 'IPC considerations for people receiving care')
Follow the advice regarding testing and isolation if they develop symptoms of COVID-19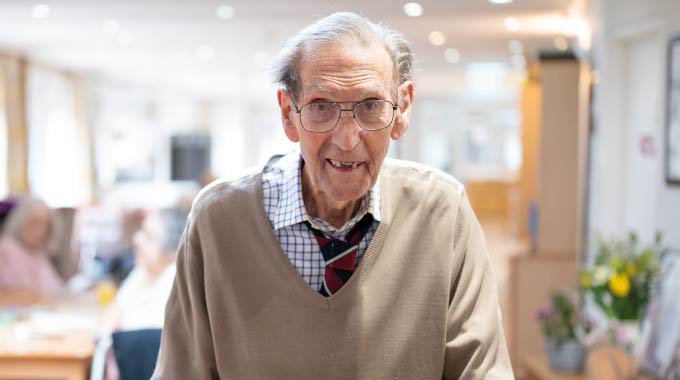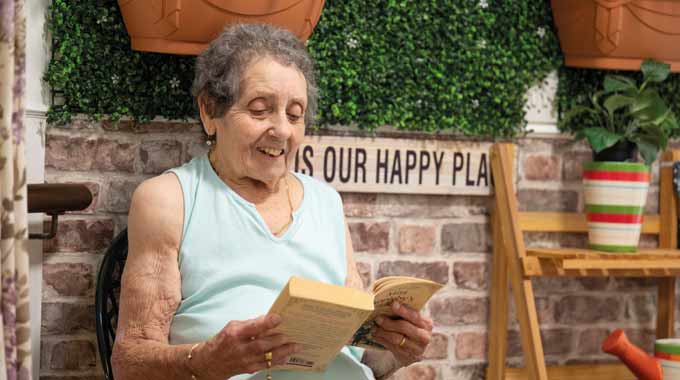 If an individual tests positive prior to discharge, they can be admitted to the care home, if the home is satisfied they can be cared for safely.
If an individual returning or being admitted to a care home has tested positive for COVID-19, they should be isolated for a total period of 10 days from the day symptoms started or the day of the positive test if asymptomatic (counting the day of symptom onset or the original positive test as day 0). This isolation period should include days in the hospital, so when entering a care home, they only need to isolate for the remainder of the 10 days since symptoms or positive test.
Previous Government Guidance
Any resident being discharged from hospital following an overnight stay for planned surgery also no longer needs to isolate as long as:
They are fully vaccinated
they have had no known contact with anyone who currently has COVID-19
they receive a negative PCR test once back at the care home
Any resident admitted to hospital for emergency care should be tested for COVID-19 prior to discharge. They should isolate for a period of 14 days even if the result is negative.
Fully vaccinated residents no longer need to isolate if they have been in contact with someone who has tested positive as long as:
that person is not a suspected or confirmed case of Covid-19
they receive a negative PCR test
they take a daily lateral flow test for up to 10 days
they avoid contact with highly vulnerable residents
all outbreak measures are followed
All of our staff in our care homes and working out in the community continue to wear standard PPE (provided by Avante Care & Support) and follow infection control procedures to prevent the spread of COVID-19. We encourage all of our staff to maintain their covid vaccination protection.
Staff Testing and Wellbeing
We constantly test our staff to ensure that they are not covid positive. Any staff that test postive will self isolate at home until they have 2 consecutive negative lateral flow tests (taken at least 24 hours apart) before they return to the home.