The Avante Care & Support Philosophy of Care is the Eden Alternative. The philosophy provides a framework for all staff to understand and practice person centred care. We have followed the Eden Alternative in part since 2006, but have relaunched it across the organisation.
The Eden Alternative is not a project, as there is no beginning and no end; rather it is an ongoing philosophy. The aim of the Eden Alternative is to change the task based model of care to one where care is provided on a person centred basis.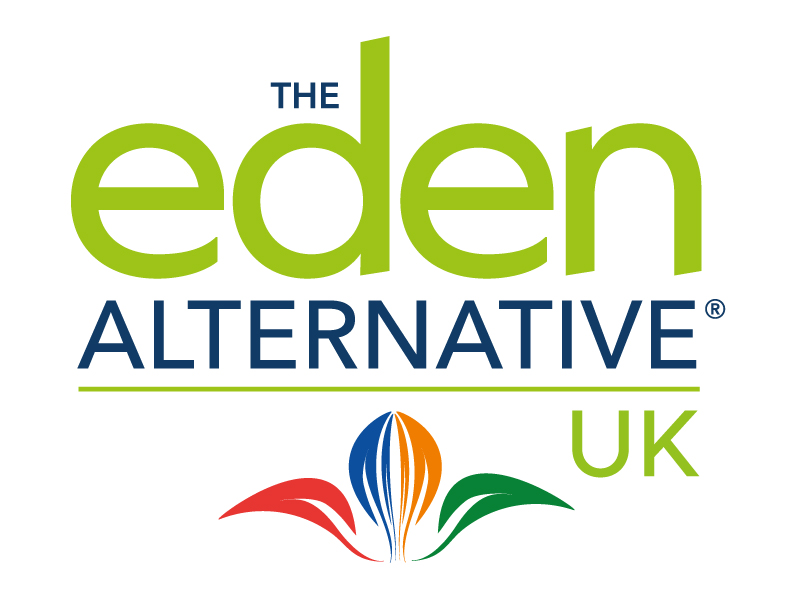 ---
The goal is to improve the wellbeing of residents and service users, and those who care for them, by transforming the communities in which they live and work. Our aim is to eliminate loneliness, helplessness and boredom, which are the three prevalent states of mind most observed in older people and those living with dementia.
This philosophy underpins Avante's commitment to a care experience that is positive, one which values the individual for what they are or wish to be and helps them to maintain the aspects of life that are important to them.
Through training and support, staff apply their learning through their delivery of care. Staff become more aware of how their communication and actions are portrayed by someone living with dementia. Also, staff look at how they can enrich the lives of the people they care for by ensuring they are helped to engage in useful activities, to always be cared for in a sensitive and respectful manner and to feel safe in their surroundings.
Avante Care & Support is fully committed to ensuring all services achieve accreditation and join the Eden UK Registry.
It is essential that all staff working for the organisation have a working knowledge of this philosophy. Therefore, we have added an introduction to the Eden Alternative to our induction programme for new staff. In addition, for a service to be on the registry, over 10% of staff must be Eden Associates. The comprehensive three day Eden Asssociate course enables staff to gain a full understanding of the Eden Alternative philosophy. At present there are 70 Eden Associates across the organisation.
Eden Awareness training continues to be provided twice monthly, in London and in Kent. Feedback from staff is always positive and staff feel encouraged to give the care and support each individual resident or service user needs.
The Eden Alternative philosophy of care is built on ten guiding Principles
Eden Alternative UK & Ireland was founded in 2005. For the first twelve months the Eden Alternative was presented to conferences and various organisations culminating in the first Eden Associate course in Birmingham in 2006. Since that time 1400 Eden Associates have completed the three day course in England, Scotland, Wales and Ireland. The Eden Register of Homes was initiated in 2010 and currently includes 40 residential and nursing homes.
What is it?
The Eden Alternative is a way of providing care that puts the recipient at the centre of decision making about the way they want to continue to live their life. Staff who have been educated on the philosophy have had the opportunity to experience and explore what it feels like to require care and support to live a meaningful life and to discover and develop appropriate caring strategies. With this insight and knowledge they are able to support individually designed care plans for each resident or client that goes beyond everyday requirements to ensure all the elements of wellbeing are met.
How does it work?
To address the first five Principles of the philosophy the first essential step is getting to know a resident or client deeply by forming a trusting relationship, then enabling them to continue to do things they are able to, whatever their abilities, and ensuring life still includes the unplanned things that brings a sparkle to their day. Providing meaningful activities to maintain the feeling of self-worth; remembering to think of the resident or client as a person before their disability or frailty and giving them the opportunity to make the decisions that affect their daily lives covers Principles six, seven and eight. Principle nine is about maintaining and sustaining this approach to care and Principle ten emphasises the importance of wise leadership for an effective implementation of the philosophy which forms the foundation of good care upon which all other good practice can be built and enhanced.
Who Benefits?
Those being cared for and supported have control of their lives according to their abilities and are supported in a way that is determined by them.
Relatives have peace of mind and often become involved in the home.
Care givers are empowered to use their creativity to work with their residents giving them heightened job satisfaction
Employers benefit from better staff retention, less spending on recruitment and reduced absenteeism.
Organisations gain higher ratings from regulating inspections and higher occupancy.
The Eden Alternative was founded in America by a geriatrician, Dr William Thomas. Over the past twenty years since its inception, the Eden Alternative has become a world leader in culture change for elderly people. The philosophy is now practiced in many countries throughout the world and has become very successful because it is applicable wherever people require care and support whatever their particular culture or circumstances. The Eden Alternative philosophy of care has now been adapted for people being cared for and supported in the community.
June Burgess – Eden Alternative Regional Coordinator UK and Ireland January 2016