About the Role
We think about 'care' in a different way – admission into a care home is the start of a new phase of life. This approach is engrained in our philosophy of care, The Eden Alternative, and our Vison, Communities where everyone has a vibrant and fulfilling life.
Job description
Job description
Avante Care & Support is a Registered Charity supporting over 1000 older people through our registered nursing and dementia care homes and home care services. We are proud to be a well-established not for profit organisation, with an experienced and skilled workforce. We are committed to making a positive difference to both individuals and their loved ones through individualised support and guidance.
We are looking for an Home Administrator to join our care home, Barnes Lodge, Tudeley Lane, Tonbridge TN11 0QJ. You will be working, Monday-Friday.
Job Summary: To maintain all financial, clerical, secretarial and administrative systems necessary (both manual and computerised) to ensure the smooth running of a residential care home and to provide similar support to any community services managed from the home.
Main Responsibilities and Duties:
1. Maintain accurate records of staff for payroll and personnel purposes and maintain other personnel records as required in order to provide necessary management information. To investigate initial pay queries from staff, referring to Assistant Managers and Head Office for guidance and assistance as appropriate. To give assistance as required to management staff in drawing up staff rotas.
2. Maintain accurate financial records relating to income, expenditure, petty cash and amenity funds. Many of these records are computerised and the post holder is responsible for operating computerised financial and administrative systems as directed. The compilation of budgetary and other financial information to enable management staff to manage the budget responsibilities.
3. Responsible for the issue of supply orders and where appropriate, to check delivery of goods, services and equipment. Check invoices against delivery notes for numerical accuracy. Forward to Head Office payment following authorisation by the authorised signatory.
4. Assist with the induction and training of new staff.
5. Attend training sessions/courses necessary to the performance of these duties.
6. Assist with new resident admissions and contacts
7. Assist with completing bed lists, discharges, admissions and completing voids.
8. To complete forms such as time sheets as required by Avante Care and Support's Quality Standards and Standing Orders.
9. Promote Avante Care and Support's Equal Opportunities Policy statement, ensuring an awareness of differing ethnic, social and cultural backgrounds.
10. Comply with the Health and Safety and fire regulations
11. To carry out any other duties that are reasonable within the responsibility levels of this post.
12. The postholder will on occasion have access to confidential information about residents, staff and the organisation. It is a requirement that confidentiality is strictly maintained as required under Avante care and Support's policies and procedures.
Essential Experience/Skills:
A good level of computer literacy
The ability to deal with people appropriately, helpfully and sympathetically.
The ability to work under pressure and to deadlines, prioritising work and to dealing calmly with all enquiries.
Experience of office systems and record keeping.
The ability to work flexibly, consistently and be adaptable with limited supervision.
The ability to work as part of a team.
Desirable Experience/Skills:
NVQ Level II in Business and Administration or equivalent qualification.
The ability to set up administrative systems.
If the above sounds like you, join now and benefit from:
Highly competitive rates of pay (£11.41 per hour)
A DBS (at no cost to yourself).
A free uniform.
Flexible working patterns.
Pension contributions.
Child care voucher scheme.
Refer a friend bonus scheme.
Training & development opportunities.
A friendly, supportive, team working environment.
To apply, please do so via this advert attaching an up to date CV.
Job Types: Full-time, Permanent
Ability to commute/relocate:
Tonbridge: reliably commute or plan to relocate before starting work (required)
Experience:
Administrative: 2 years (required)
Work authorisation:
United Kingdom (required)
Application deadline: 27/11/2023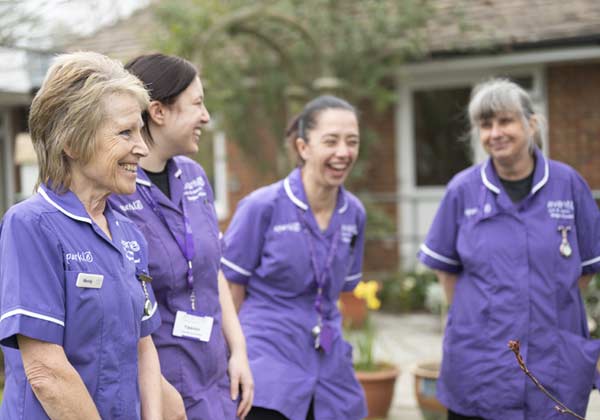 Apply for this position
To apply for this position please complete the online application form below.